Here are at Accelerlist, we wanted to make sure that everything is in place when you sign up for an account. Upon signing, you will be asked for some questions to make sure that your credentials are sufficient enough to give you full access to your Accelerlist account.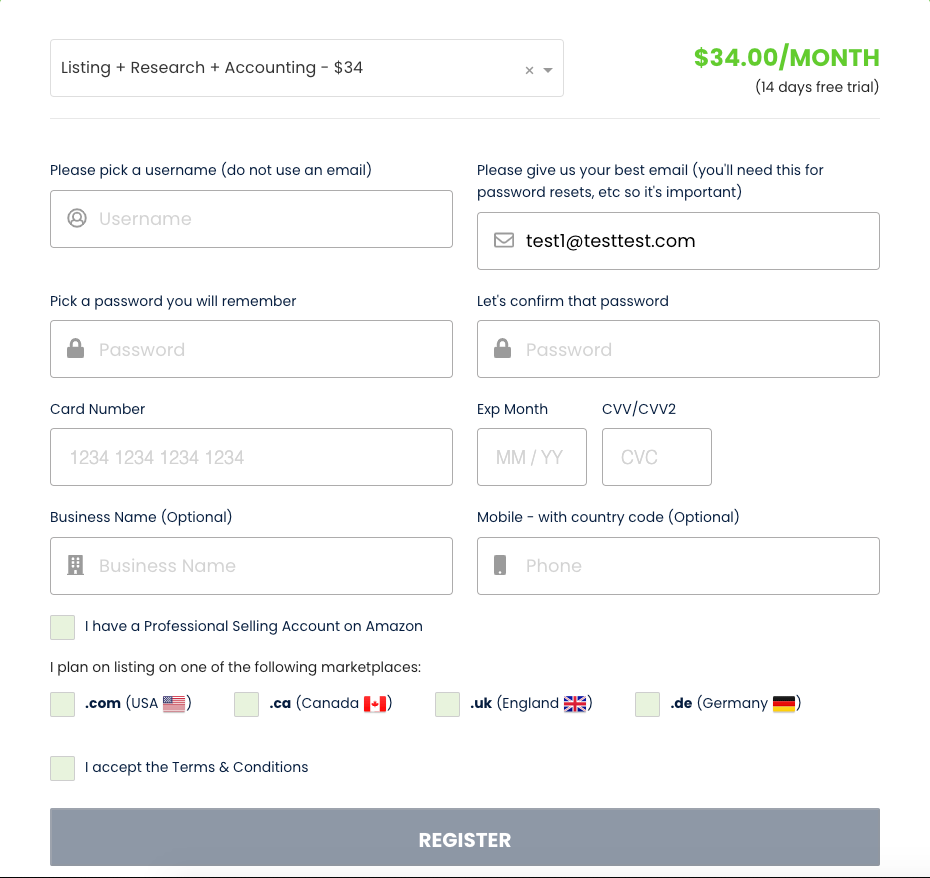 Make sure that you have answered all the fields required. Kindly note as well that you need to have a Professional Selling Account in Amazon so that you can enjoy using Accelerlist.
Please be reminded that we do not allow a way for you to change the email associated with your AccelerList account.